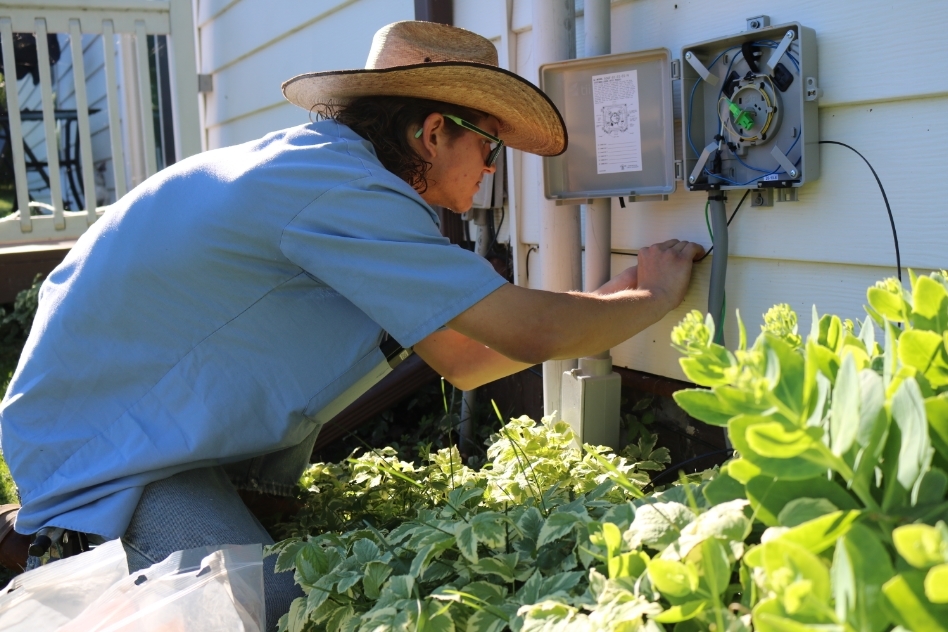 As construction on the Heartland fiber network continues, we inch closer to ensuring more members have access to the fastest, most reliable internet in town!
Are you interested in this cutting-edge service, but not quite sure what the install process looks like both inside and outside your home? Read on for a step-by-step description.
First, you need to fill out an Underground Agreement! Regardless of what stage of the project your zone is in, the Underground Agreement is the first step toward getting connected. By signing the agreement, you give the Heartland/TWN field crew permission to visit your property and detail the fiber path to your home.
During their visit, the crew will place markers on the ground where your fiber line will run, often the same course as your electrical line. Before any work begins, you'll have the chance to view the markings and adjust the path.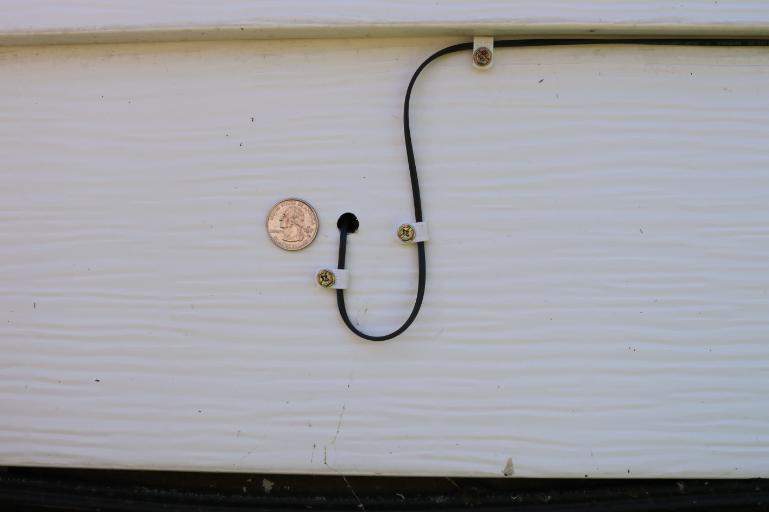 Are you worried about digging on your property? Don't be!
It is Heartland/TWN's intention to avoid digging through your driveway or your flower beds. The goal is to take the most efficient, least invasive route possible. We won't be digging trenches either. Only a small strip deep enough to fit the fiber line.
Once the path has been marked and you approve, it's time to lay your fiber and apply the equipment drop.
What does that mean? This is when our crews physically run a dedicated fiber line directly to your home. From there, a small box, called a Network Interface Device or NID, will be placed on the outside of your house, typically near your electrical meter.
Once this phase is complete and TWN confirms your connection, you are "fiber-ready," and can sign up for service. A TWN representative will contact you to pick your plan based on your household's internet needs and schedule your in-home installation.
During the in-home install, a technician will run a fiber cable inside your house  and connect it to another small box located near your Wi-Fi router known as the Optical Network Terminal, or ONT for short. When the ONT is hooked up to your Wi-Fi router, it's time to celebrate. You are officially connected!
There you have it…the inside scoop on the underground process for fiber internet from Heartland REMC and TWN Communications.
What are you waiting for? Take the first step. Sign the Underground Agreement today and be the first to know when fiber is available in your neighborhood!
Visit twncomm.com/heartland or call 833-727-5563 to learn more.